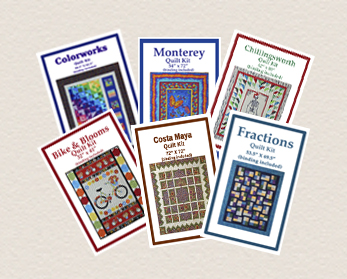 Custom Quilt Kits


QuiltWorks has designed hundreds of custom quilt kits and there's always a new kit in the works!

Each kit features a custom one-of-a-kind design, detailed kit directions, a 4x6 photo and quality quilt fabric. Many kits include a schematic diagram.

Quilt Kits are all currently available in the shop, as well as some for sale on this website, with more being added weekly! Check out this link 'Shop Now' and this link is in our navigation ribbon on every page!

Our shopping cart is enabled and many kits are ready for sale in our online store. If you don't see what you want please contact us!

Sign up now for our newsletter to stayed posted and receive other shop news.